Kamila Sawicka-Wiraszka
Senior Associate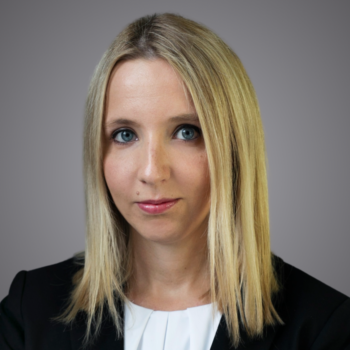 Kamila Sawicka-Wiraszka is an advocate, a senior associate in the public procurement department of Rymarz Zdort Maruta.
Experience and education:
She specialises in public procurement law, dispute resolution and IT contracts. She has ten years' experience in public procurement and several years' experience in drafting and reviewing IT contracts, litigation, including representing clients before courts. She also has experience in conducting legal audits. She is a co-author of the publication entitled "Electronisation of public procurement – a practical guide for contracting authorities and contractors".
Kamila carries out projects providing legal advice to contractors and contracting authorities, including providing advice to, among others, the Social Insurance Institution (ZUS), PSE, PGE, PGNiG, ARiMR, EITE and BGK. She completed postgraduate studies in public procurement at the Warsaw University of Life Sciences and is a qualified professional mediator.
See more team members