Dr Maciej Tomaszewski
Consultant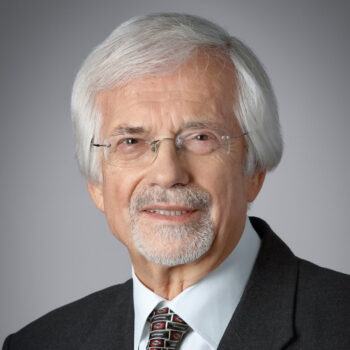 Maciej Tomaszewski is a consultant of Rymarz Zdort Maruta.
Experience and education:
From 1992 to 1996, he was active in the Committee for the Reform of Civil Law, as a member of working groups on international civil procedure, arbitration, company law and pledge law. Maciej co-authored the draft law on registered pledges and the pledge register. From 2001 to 2005, he was a member of task groups for arbitration judicature, international civil law procedure and private international law within the Civil Law Codification Committee at the Ministry of Justice. Maciej has authored many publications on private international law, international commercial law, arbitration and civil law.
In 1964, he graduated from the Faculty of Law and Administration of the University of Warsaw, where he is now a senior lecturer, lecturing in private international law, international business law and international commercial arbitration. A member of the management board of the Polish Arbitration Association, as well as a registered arbitrator of the Court of Arbitration at the National Chamber of Commerce and a member of its Arbitration Council, he has acted as an arbitrator or presiding arbitrator in more than 200 international and domestic arbitration cases (including cases under the ICC Rules of Arbitration).
Awards and rankings:
The prestigious international legal ranking The Legal 500 recommended Maciej in the area of dispute resolution.
See more team members