Martyna Nyszk
Senior Associate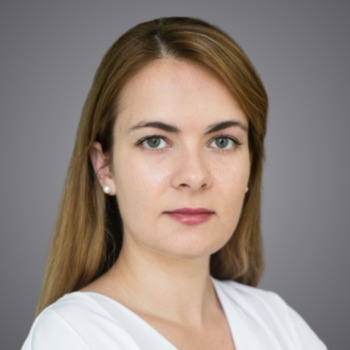 Martyna Nyszk is an advocate, a senior associate in the public procurement department of Rymarz Zdort Maruta.
Experience and education:
She has more than ten years of experience in public procurement, as well as many years of experience in drafting and reviewing IT contracts, litigation, including representing clients before courts. She gained experience working in several renowned law firms and in the Provisioning Unit of the Warsaw Garrison Command (DGW), where she supervised the conduct of public procurement proceedings, drafted the documentation of the proceedings and represented the contracting authority before the National Appeal Chamber.
At Rymarz Zdort Maruta, she provides comprehensive legal services to contractors and contracting authorities from the IT, telecommunications and energy sectors at every stage of the public procurement procedure and during contract performance. Martyna has carried out projects for contracting authorities, i.e. the Social Insurance Institution (ZUS), PGE, ARiMR, EITE, BGK, Polskie Radio S.A. She represents clients in appeal proceedings before the National Appeal Chamber and the regional court in Warsaw. She is also qualified to act as a professional mediator.
See more team members