Natalia Jaskólska-Kowalczyk
Associate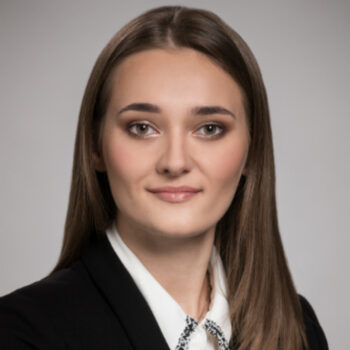 Natalia Jaskolska-Kowalczyk is a trainee advocate and an associate in the litigation department of Rymarz Zdort Maruta.
Experience and education:
A specialist in litigation, in particular in civil and commercial law matters, she has advised on regulatory disputes, as well as on administrative and criminal proceedings. She has also gained experience in connection with registration proceedings before the National Court Register.
She graduated from the Faculty of Law and Administration of the University of Warsaw in 2019. Her master's thesis focused on the pathological phenomena associated with value added tax.
See more team members